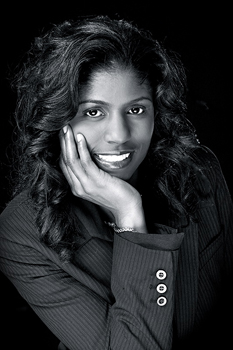 Kembala Evans
Personal Finance Expert | Speaker | Author
Kembala Evans (Kim-buh-luh) is a personal finance expert with over 20 years of experience. She is the Founder of KP Evans Financial:
"KP Evans Financial is dedicated to educating, motivating and empowering people to take control. Helping clients achieve their goals is our true passion."
Kembala has a bachelor of business administration in marketing and management from the University of Miami. She also has 12 years of business consulting experience working at one of the leading global consulting firms. As an experienced executive, Kembala managed multi-million dollar programs and worked with many Fortune 500 clients to improve their business performance.
Kembala's Story
K
embala's interest in personal finance started at the tender age of six. Like many kids her age, she was curious. During trips to the credit union, she asked her mom many questions: Where does money come from? What is a check?…
At ten, learning about money took on new meaning when her carefree way of life ended—with her parents divorce. And Kembala's mother unexpectedly becoming a single parent, faced with the responsibility of raising three young children alone. She witnessed the financial struggles her mother had to overcome to rebuild her life.
This challenging experience taught Kembala important lessons about life and money. It also motivated her to learn more about personal finance to help others. She gained knowledge through mentors, read countless personal finance books/magazines, and worked for a large regional bank.
Kembala's Motto in Life: "If you can perceive it, just believe it, and you will achieve it."
Making a Difference
Kembala is passionate about making a positive difference in the lives of others through financial literacy. She wrote "Get Your Money Right" to help everyday people turn their finances around. She volunteers with Junior Achievement and the Economic Awareness Council to teach students about money. Kembala is a Money Smart Week® partner with the Federal Reserve Bank of Chicago. She also served as Co-President for the Illinois Jump$tart Board of Directors.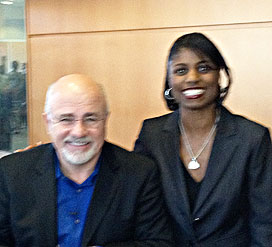 Dave Ramsey
Bestselling Personal Finance author and radio show host Dave Ramsey believes "If you will live like no one else, later you can live like no one else."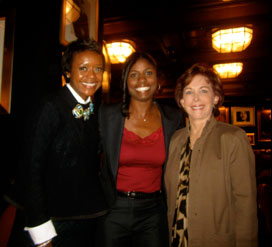 Money Experts
Mellody Hobson and Terry Savage are both trailblazers. Hobson is a successful businesswoman. Savage is a nationally recognized personal finance expert.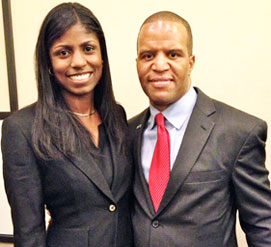 John Hope Bryant
John Hope Bryant is a bestselling author and financial literacy champion. He also served on the President's Advisory Council for Financial Capability.
What People are Saying about Kembala
Kembala loves helping people achieve goals they never thought possible.
One of the most valuable resources I have encountered since becoming involved with the financial literacy community is Kembala Evans. She is a multi-talented professional with broad experience in organizational development, technology, marketing and media relations. Her eloquence and passion for the cause of financial education make her an unusually effective speaker, host or moderator at public forums of any size and scope. Kembala has been a trusted colleague, advisor and friend whom I would recommend to any commercial or non-profit organization without reservation.
Brian Israel
After college I had credit card and student loan debt. Kembala worked with me to lay out a plan of attack. With her motivation and help in looking at my debt more tactically – I did it! I paid off roughly $16,000 in not ten, but three years.
Alphonso
Kembala Evans gets things done. She is on point and driven to excellence, which makes it so easy to work with her. Plus, she's got such a winning personality it is a pleasure to do business together…A brilliant woman with a lot of energy and finesse. What a great combination!
Fawn Germer
Kembala has a heart to help others. She provides sound, honest advice that puts you on the right course to clearing up your finances and follows up to ensure that you are staying on the new path to financial freedom. She is trustworthy and sincere. I have truly benefited from Kembala's expertise and can proudly say that I cleared up my debt in record time.
S.H.