"Money isn't the most important thing in life, but it's reasonably close to oxygen on the 'gotta have it' scale." – Zig Ziglar 
Everything Changes When You Get Your Money Right
That's right. You don't have to worry about: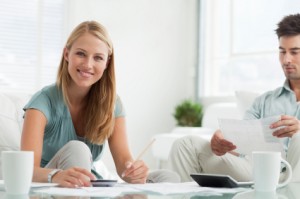 Having Enough to Pay Bills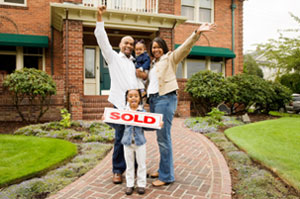 Applying for Credit
Annoying Debt Collectors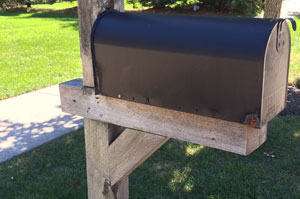 Being Afraid...
Imagine how different your life would be without any financial problems. No more living paycheck-to-paycheck or feeling like you have "too much month left at the end of the money."
If an unexpected expense hits (say the car needs to be fixed), no problem. You've got it covered because you have emergency savings for these types of things. And you're saving for retirement and anything else your heart desires.
Yes, these are the changes you can expect to see when you Get Your Money Right. But that's not all – what about less sleepless nights? more financial freedom? and more options? Nothing beats the feeling you'll have when it's all under control!
TRANSFORM YOUR LIFE
As a financial coach, I've spent over 20 years helping everyday people transform their lives faster than they ever imagined. So they could get rid of money worries. You can do it too with my book "Get Your Money Right."
You'll discover the proven money principles to improve your finances. Don't just take my word for it, look at what people who have read the book are saying.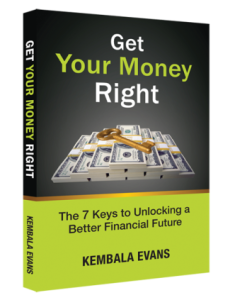 Real Results from Real Readers
---
Hi Kembala, I got your book after attending your workshop at Gail Borden Library in Elgin, IL. Your book has been very helpful in helping me organize my finances. Since the workshop, I've gotten a better job that pays a lot more than what I made before. What I made in a month on my old job, I now make every two weeks. I got your book before the increase, it helped change my mindset on money.
Michele
This book is very motivating. It's not like the other finance books that use financial jargon that makes you feel clueless to what the author is saying. It hits the nail right on the head. It is an easy read with everyday steps you can take to make changes that will work. I read it over the weekend and was inspired by the personal stories and the overall tone of the book. I am glad to say that my husband was so inspired that he was on the phone Monday morning with the creditors and got action. The second week after he read it, he had half of a credit card paid off.
NYPrincess22
This book is such a great read because it reveals powerful, life-changing tools Kembala used when she was my financial coach. Kembala is the real deal! With her help, I stopped living paycheck to paycheck, eliminated over $20,000 in student loans, $10,000 in credit debt and raised my credit score to well over 700. What I received in coaching sessions, you can now have at your fingertips… More
CaliSwoosh
Ready to Get Your Money Right?
Buy Now
YOU CAN DO IT!
If they can do it, why can't you? Anyone can learn how to get your money right. You may not have the exact same results they did. You may do even better. After all, people from humble beginnings have become filthy rich using these simple money principles.
How Many Times Have You Found Yourself Saying "I Need to Get My Finances in Order"?
You've said it time and time again. Now is the time to do it.
"Well done is better than well said." – Benjamin Franklin
No matter where you are today (bad credit, too much debt, no savings)—you can turn it all around. I'll show you how to do it in "Get Your Money Right." So you can start feeling better about your finances.
This isn't a get rich quick scheme. Those never work, this book focuses on the proven financial principles to help you grow your money.
You don't need to "make a lot of money." Everyday people have done it.
You don't need to be a "book worm." One man who never reads said, "Your book was an easy read. And so engaging that I couldn't put it down."
You don't need a "degree in finance." I don't have one. You know what they say, "it's not how much you make, but how you spend it."
You don't need to be a "penny pincher." It doesn't require you to give up your lifestyle. In fact, I'll show you how to enjoy it even more for less.
You don't need a "dictionary." It's so easy to understand that an eight-year-old told me so.
What do you need? To believe it's possible. As a famous statesman once said, "We would accomplish many more things if we did not think of them as impossible." So believe it can happen and take "Get Your Money Right" in your hands and sit back and relax. Then let me show you how to do it step-by-step.
IT WORKS
This book will motivate you. When you apply the principles, you'll be amazed at the results. Find out how to get unstuck and turn a financial mess into success today.
"Two Thumbs Up! It's awesome, so practical, down-to-earth, so on target for everyday people. Even an uneducated person can understand this book. It's really good. I worked for the IRS for 22 years and I thoroughly enjoyed the book! The author's right, you don't have to be rich. You just have to manage your money. That way you'll always have money. I enjoyed this book so much I'm buying another copy because I gave it to my sister to read. I recommend "Get Your Money Right" to my clients."
D.M. Jackson
"While the advice is relevant and the principles sound, what makes this book compelling is that the voice of author, the feeling that she cares about seeing you reach your financial goals is clear from the first page all the way to the end. A great fast read. I highly recommend it."
Monty Cyriac
"GREAT BOOK–Helpful & Insightful & Easy to Read!! From Page 1, I was pulled in because this book made me more conscious of how we learn about money (even from childhood) and how we can change bad habits quite easily. Kembala Evans covers EVERYTHING……step by step–whatever your situation, it's in this book! She gives 7 Financial KEYS to help…….and my FAVORITE is Key #3. It was the MOST beneficial key to financial success of all!"
L. Blaze
"Most personal finance books are boring and confusing, but not yours. The first key alone can help someone in any area of life! It inspired me."
Elba C. Peña
Making a Difference for Future Generations
When you buy a copy of "Get Your Money Right," you're also helping to support Junior Achievement (JA). 5% of all author royalties are donated to JA. JA is one of the world's largest non-profit organizations teaching students about financial literacy.
To learn more about JA or to find out how you can get involved, visit ja.org.
What are you waiting for? Order Your Copy Today
Order Now