Order Now
You are only steps away from this life-changing book. With "Get Your Money Right" people learned how to:
If they can do it, then so can you. Think of what you have to look forward to!
Only $15.95, plus shipping and handling. Make 2017 Your Year for a new beginning.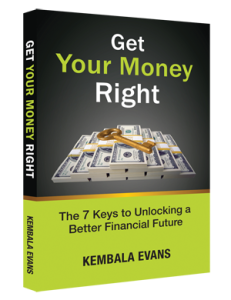 Want a Signed Copy?
Order a signed copy and Kembala will personalize a book for you. It's as easy as 1, 2, 3. To personalize your book:
Enter the name into the "Personalize Book to" box below.
Click "Buy Now."
Check out using PayPal.
You should receive your book within ten business days. All sales are final.